Volunteer Opportunities Available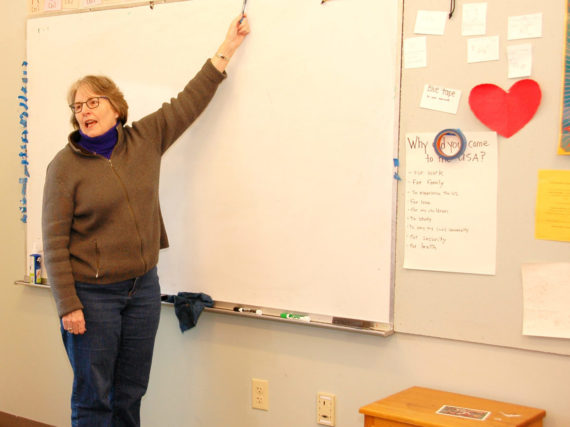 English Language Teacher on Facebook Live
Virtual English classes are streamed live Monday through Saturday mornings on Casa Latina's Facebook page for English classes The English language  program utilizes popular education and 'practical' English language theory to cover topics from business negotiations to immigration and health. Volunteers can choose the topic and structure of a class, as well as interact with participants through live comments.
Requirements: Volunteers must observe five English language classes prior to teaching. A basic understanding of Spanish is preferred so teachers can respond to the questions in the comments. Some teaching experience is helpful, but not required.
Schedule/Shifts: Mornings + independent prep time, 3-4 hours a week
Fill Out Volunteer Interest Form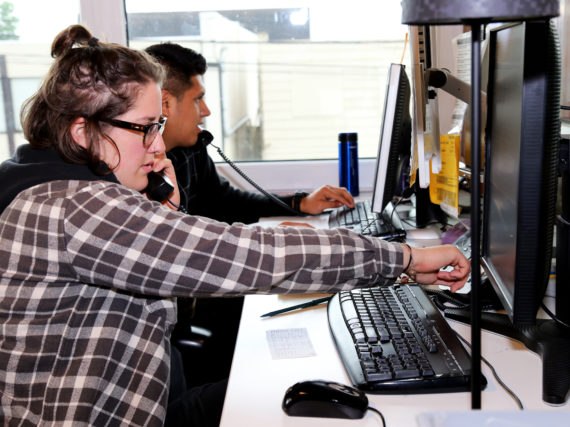 Day Workers Center Assistant
Help ensure the smooth running of this vibrant site! This position focuses on communication with prospective employers including: receiving calls requesting workers, processing online worker requests, relaying expectations to employers around fair wages and safe workplace conditions, following up with employers regarding their experience with Casa Latina workers, entering employment and feedback information into a database.
Requirements: No Spanish required, but there are opportunities to practice conversational Spanish.
Schedule/Shifts: Commitment is one shift per week for a minimum of 3 months. Schedule: Mon.-Fri. 7:00am-10:30am / Sat. 7:00am-11:00am. We ask that volunteers arrive 15 minutes early.
Fill Out Volunteer Interest Form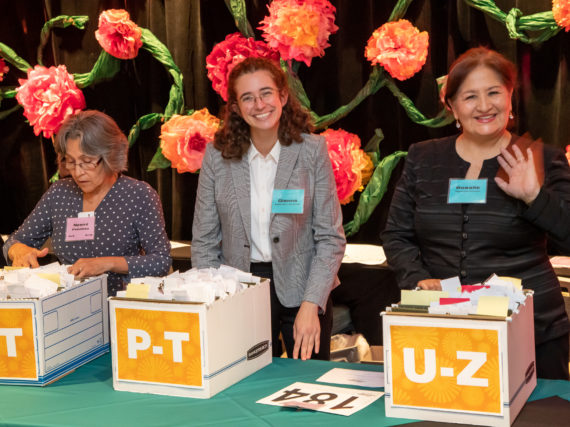 As Needs Arise & Special Events Volunteers
These crucial volunteers help with a variety of special projects, administrative tasks, or special events in an as-needed capacity and subject to their personal availability. Past support has included data entry, photography, direct action campaigns, document translation, phone banking, and numerous tasks related to the preparation and execution of special events. Please indicate any special skills in your application!
Requirements: Spanish is occasionally (but not typically) required for these types of projects.
Schedule/Shifts: These positions are "on call" based on volunteer availability; No minimum commitment; times vary throughout the year.
Fill Out Volunteer Interest Form
Looking for Employment
Opportunities?
Learn about Casa Latina's openings here.
LEARN MORE
Sign Up for Casa Latina News!
Let's create change together. Sign up to receive updates on Casa Latina's programs, action alerts, events, and opportunities for involvement.