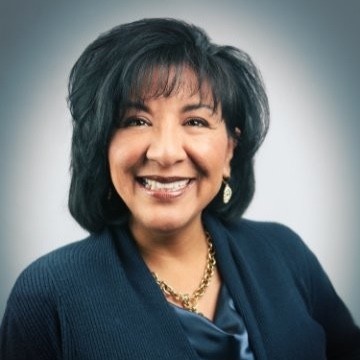 Guadalupe Torres
Interim Executive Director
Guadalupe (she/her/ella) has served as executive director for several non-profit organizations in sectors including higher education, workforce development, women's health and technology. She worked as a senior consultant in Colorado on projects specific to the Latino community including health (H1N1 ) communications and the workers center in Denver (Centro Humanitario).
Guadalupe was born and raised in Western Nebraska, where her family worked as farm workers in the sugar beet fields. She is a proud daughter of an immigrant and first-generation college graduate. She received a business degree in organizational management from Arizona State University, and earned a Master of Business Administration (MBA) from the University of Phoenix. In her most recent role as executive director of College Possible WA, she was able to lead the merger of College Access Now (CAN), into the College Possible national organization. She enjoys being outdoors and traveling.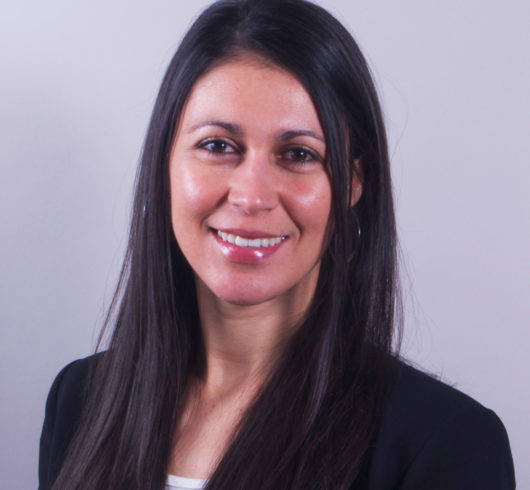 Shirley Aguilar
Finance and Administration Director
Born in Costa Rica, Shirley moved to Seattle in 2007 to study English and planned to go back two years later to finish her degree in Industrial Engineering. However, her plans changed and she ended up staying to pursue a degree in Finance from UW. She has been working at Casa Latina for over 5 years. She admires the passion of the people working at Casa Latina and she feels lucky to work for an organization that fights for our rights and actively seeks to make a difference. Shirley loves the outdoors, some of her proudest moments involved finishing the STP, and RSVP bike rides.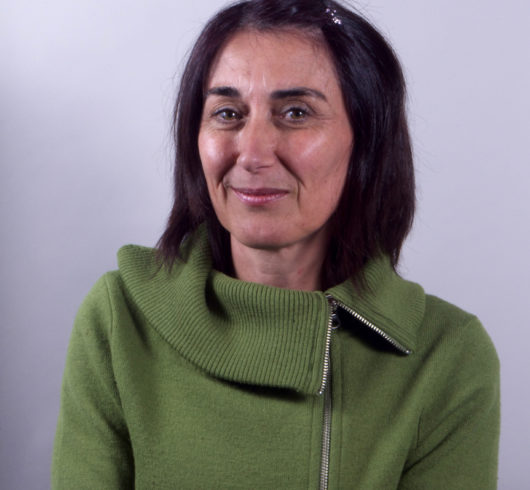 Veronique Facchinelli
Community Programs Director
Originally from France, Vero holds a MBA degree from SKEMA European Business School. Vero has been an key leader in both local and international campaigns for domestic worker rights. She joined the Casa Latina team in 1999 and today she serves as the Director of Community Programs. In her spare time, Vero enjoys learning about different cultures and traveling, especially to France with her children.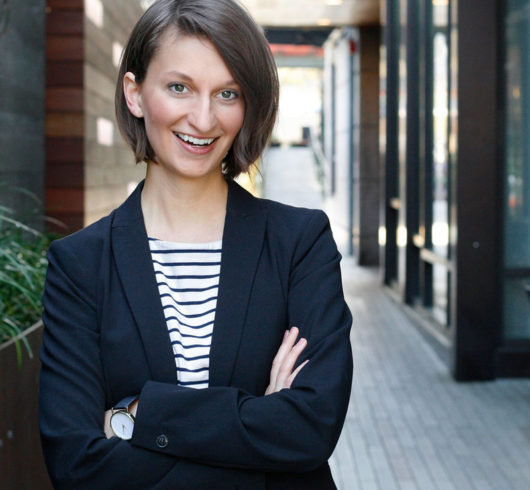 Jessica Nieves
Director of Development & Communications
Jessica D. Nieves is a Certified Fundraising Executive (CFRE) who is a mission-driven development and nonprofit communications expert. With over a decade of experience, Jessica has raised millions of dollars in the community development and advocacy sectors.  Jessica was adopted by her dad who is from Chihuahua, Mexico. Her first job was working alongside him on a construction site painting drywall mud on nails. Her family's stories are why she deeply loves the work of Casa Latina and have shaped her commitment to workers' rights for our Latino communities. Jessica enjoys perusing bookstores, cooking for her friends, and hiking with her husband and dog.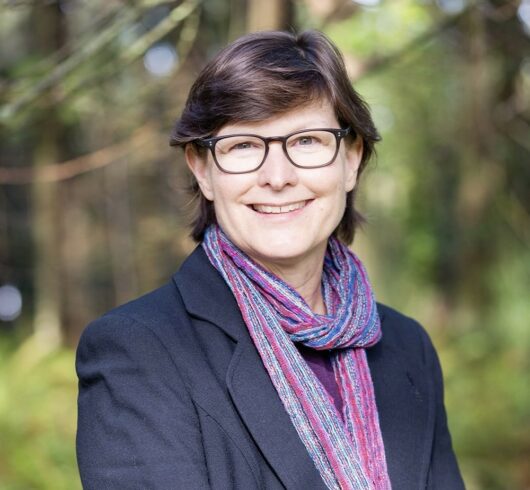 Suzanne Bottelli
Education Coordinator
Originally from New Jersey, Suzanne has lived and worked in Seattle since 1994, dedicating herself to teaching, writing, and human rights. She taught Humanities and Writing for many years at the Northwest School, where she worked with a wide range of English language learners, led numerous trips to El Salvador, coordinated a school-wide Environmental Sustainability program, and advised student led groups dedicated to LGBTQIA+ visibility and race equity. A published poet and teaching artist, Suzanne has worked with the Puget Sound chapter of School of the Americas Watch since 2005 and has engaged in a wide range of action and advocacy for migrant justice. In her free time, Suzanne loves being outside, traveling, reading, and cooking.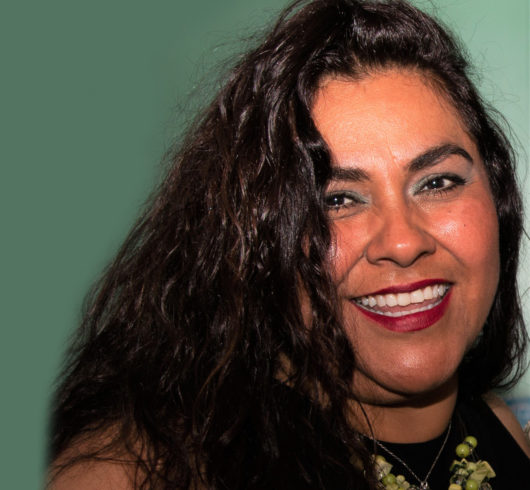 Lucina Carrillo
Worker Center Organizer
Lucina is originally from Guerrero, Mexico. The mother of 5 children, the penultimate of 6 children, she came to the United States for the dream to surpass herself and for her children to grow up in a better environment with more opportunities. In 2015 she formed part of the Household Helpers group, she volunteered in the Day Workers Center and was Treasurer for the emergency fund. In January 2019, Lucina joined the Casa Latina staff as Organizer at the Workers Day Center. Being part of this beautiful organization fills her with pride because she loves supporting her community.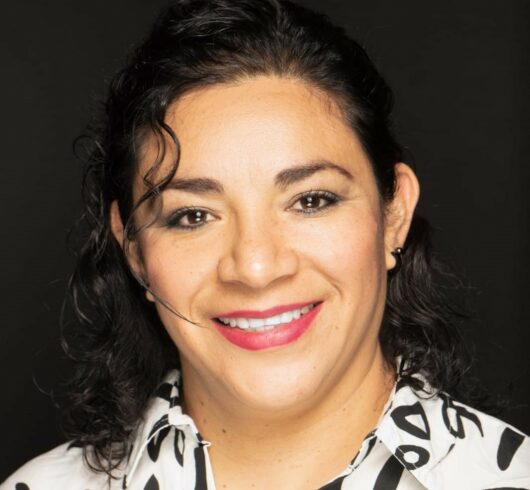 Yuliana Chaparro
Trainer
Originally from Mexico, Yuliana is trained as a Peer Trainer and Facilitator in Financial Education, Literature and Health by the Puget Sound School District. After collaborating with Casa Latina for more than 5 years in advocating for early  education and being a member of the Casa Latina Workers's Center, she joined Casa Latina as a workers safety trainer.  She's found in Casa Latina her passion for Social Justice. A place where she can share her capacity, experience, aptitudes, and abilities. Casa Latina is a home where she can work hand in hand with her colleagues fighting for the well-being of her community. Yuliana enjoys spending time with her three kids.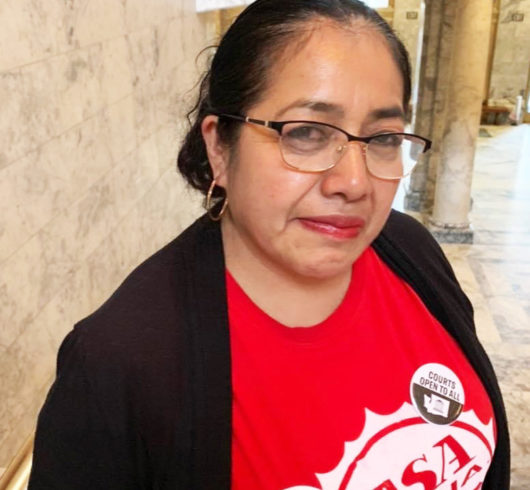 Elvia Cortés
Household Helpers Organizer
Born in the state of Oaxaca, Mexico, Elvia's journey at Casa Latina began through her participation in English classes. She later became a member of Casa Latina to take part in the job dispatch program and the leadership group Mujeres Sin Fronteras. Over time, Elvia became a facilitator and is now the organizer of the Casa Latina Domestic Workers. Her greatest inspiration is to be able to help women  and her community. Elvia likes to focus on companionship and in her free time she enjoys cooking, walking, and sharing time with her family.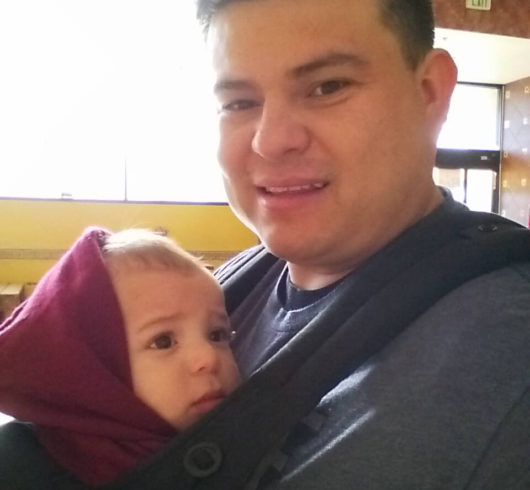 Fred DuBon
Day Worker Center Coordinator
In 2011, Fredi moved to Seattle looking for jobs on the street corners of big-box, home improvement stores before being introduced to Casa Latina. He became a member in 2012 and was hired by a landscaping company where he worked for 3 years until it was sold. Fredi began working for Casa Latina in 2015. He enrolled in a training for Health and Safety in Construction at the University of Washington. With this expertise, Fredi was then able to offer OSHA 10 training at Casa Latina. He has been coordinator of the Day Workers' Center since 2018. In his free time, Fredi enjoys kayaking, hiking, and grilling.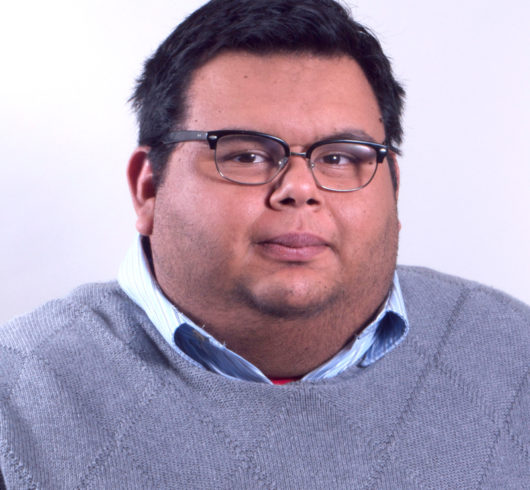 Raul Garcia
Day Worker Center Associate
Raul was born in East Los Angeles, and later moved to Eastern Washington. He moved to Seattle when he was accepted to Graduate School at the University of Washington. Raul has a strong commitment to the Latina/o day worker community. He is currently finishing his Ph.D. dissertation on Day Workers at Casa Latina. In his free time, Raul loves to support the Dodgers, Lakers, fish and play the accordion.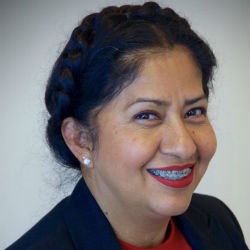 Silvia Gonzalez
Women Without Borders Lead Coordinator
Silvia is an immigrant mother and domestic worker who joined the Casa Latina team five years ago. She played an active role in the campaign to pass the Settle Bill of Rights locally by organizing domestic workers at Casa Latina and is Co-Chair of the Seattle Bill of Rights Bureau of Labor Standards. Silvia also served on the Board of Directors of the National Alliance of Domestic Workers who are currently working on a Bill of Rights for Domestic Workers nationwide. Silvia's leadership and activism roles have enabled her to see the real necessities of her fellow domestic workers; ensuring their voices are heard and together creating change.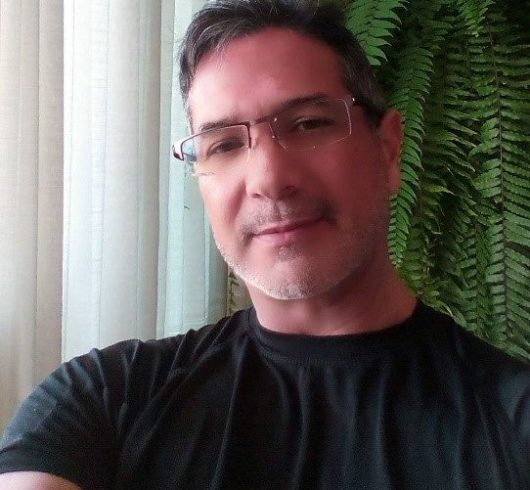 Marco Antonio Martinez
Workforce Development Coordinator
Marco Antonio is Venezuelan. He has lived in Seattle for the past 4 years after fleeing from the political persecution of his country. Dedicated to education, teaching, and university education, he became part of the marginal communities of the city of Caracas for more than 25 years as a community leader for education. He graduated as an Organizational Psychologist and was an adviser in the oil industry for his last 7 years before leaving his country. At Casa Latina he began working as a Day Laborer and today is the Workforce Development Coordinator. In his spare time, Marco Antonio enjoys exercise and body training, in addition to Afro-Caribbean music and dance.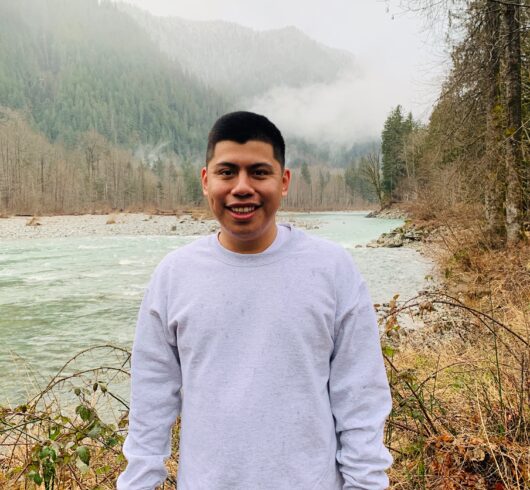 Sergio Mejia
Digital Campaign Associate
Sergio was born in Ensenada, Baja California, and raised in the greater-Seattle area. Over the years, he has developed a passion for technology, design, problem-solving, and looking for ways to merge them with advocacy. Sergio strives to bring awareness to critical problems affecting marginalized communities and finds joy in the ability to explore ideas with a central aim to create solutions that will help people solve difficult problems. In his free time, he likes to listen and search for music that he can share with people in the form of playlists.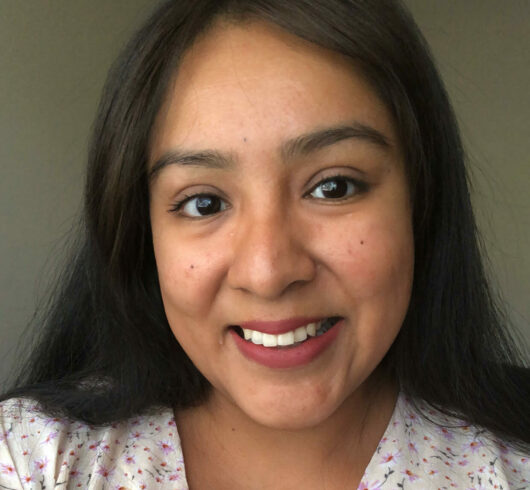 Jackie Munguia
Human Resources Generalist
Jackie is originally from the East Coast and moved to the Pacific Northwest after graduating college. She is a daughter of immigrants; after taking a sabbatical in Mexico and connecting to her roots she was inspired by Casa Latina's mission to advance the power and well-being of Latino immigrants and joined the team this past summer. In her spare time Jackie enjoys discovering new books, arts and crafts and spending time in nature.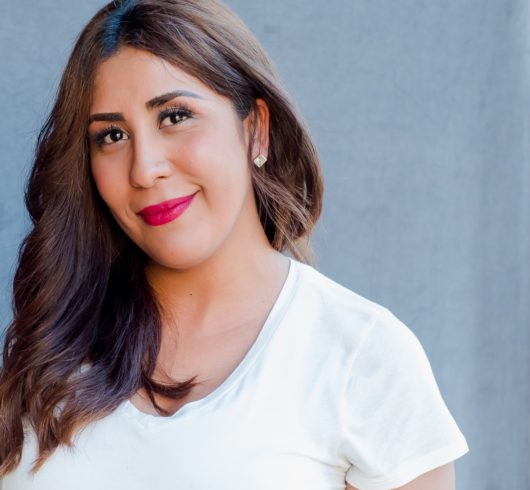 Paola Ochoa
Worker Rights Organizer
Paola was born in the state of Sonora Mexico, she immigrated with her family to the state of Washington in 2007. As an immigrant, Paola faced great challenges upon arriving in this country, she experienced labor abuse and wage theft which motivated her to learn about her rights. She met Casa Latina through the Women Without Borders program where she started as a volunteer, then as a facilitator of the program and promoter of labor rights. She is very happy to be serving her community as an organizer of the Labor Rights Program. In her free time, Paola enjoys dancing, traveling, and being surrounded by nature.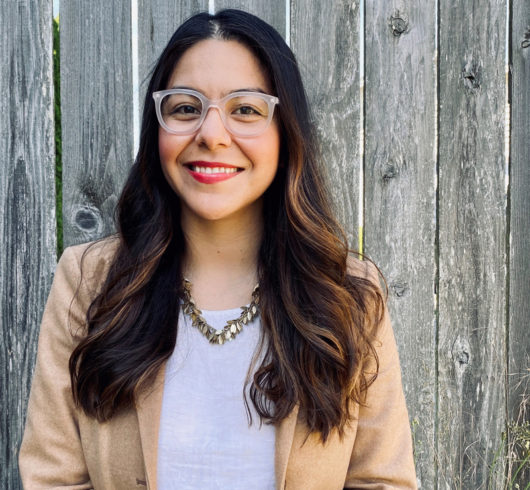 Gabriela Reyes
Development and Communications Associate
Born and raised in El Paso, Texas; Gabriela moved to Seattle 5 years ago to begin her Architectural career. 1,690 miles away from home, the Pacific Northwest has connected her even deeper to her roots. She decided to transition careers to help make a difference in this world for her Latino community. She is passionate about collaborating on projects that advance the power and well-being and advocate human and civic rights. Gabriela brings a design background, strong bond with people, and cultural bilingual skills to the Casa Latina Team. In her spare time, Gabriela loves reading, running, playing tennis, and baking sweet treats.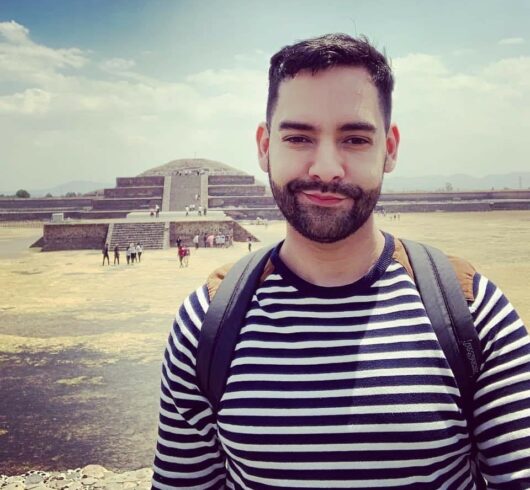 Alan Rivas
Development Operations Specialist
Alan recently moved to Seattle from Davie, Florida and was born and raised in the Bronx, New York. As a descendant from immigrant parents, whom are both from Ecuador, he is passionate about immigration rights and education. Alan has worked with non-profit organizations for more than 5 years, one of which was the American Foundation for Suicide Prevention (AFSP). He hopes to contribute his previous knowledge of development operations to Casa Latina. In his spare time, Alan enjoys knitting, gaming, and discovering local eateries.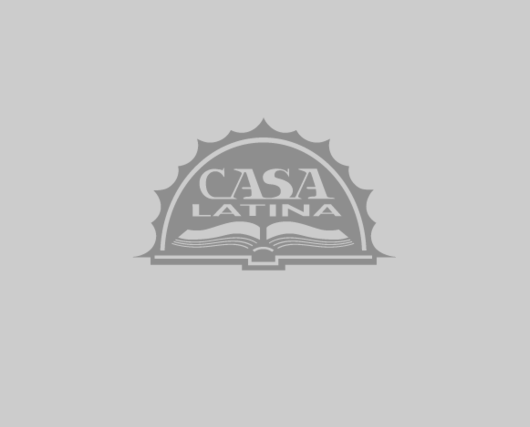 Emilio Manzo Rodriguez
Worker Rights Case Specialist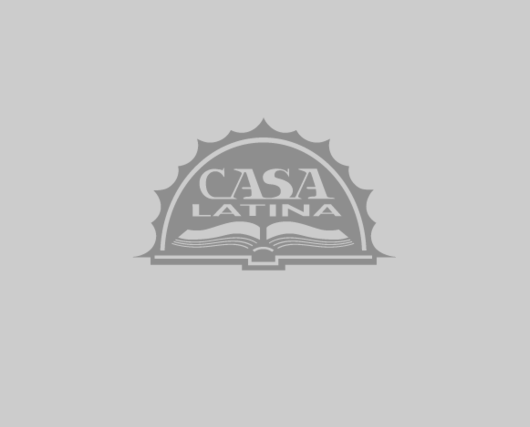 Lilia Salmeron
Janitor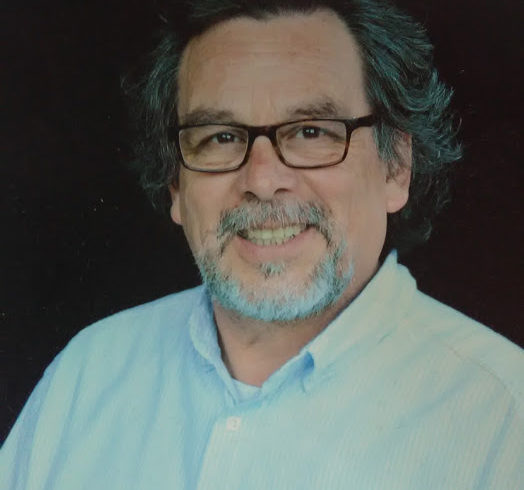 Daniel Silva
Day Worker Center Dispatcher/Organizer
Daniel was born and raised in Mexico City where he studied and earned his Bachelor's degree. He worked as a merchant and beauty craftsman until fate took him to San Francisco, California. There, he started working in the day labor force due to life situations, he also represented day laborers seeking better wages and respect for the rights of immigrants. In 2007, Daniel moved to Seattle, Washington. Looking for more opportunities, he began working as a day laborer at Casa Latina. Later, he enrolled in a training to become a health and safety work coach. Today, you can find Daniel assisting the Day Workers Center or Reception at Casa Latina.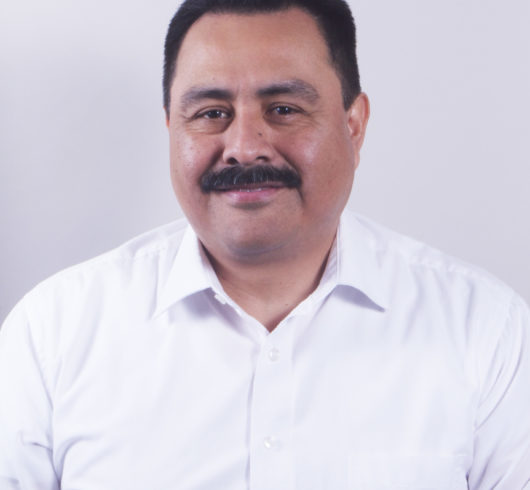 Juan Villegas
Office and Facilities Manager
Juan is originally from Saltillo Coahuila México, he's lived in Seattle, Washington since 2004 with his wife and three children. He is a certified Public Accountant and joined the CASA Latina Team in July of 2007. For Juan, CASA Latina is home, it's a place that continues to provide opportunities to contribute to our community. Through his enthusiastic participation, nurtured by the mission that defines the path we advance on a daily basis, strategically oriented with the vision that observes obstacles and challenges we fully face and resolve as a community. Juan enjoys family adventure with trips and reunions, meeting people and places, reading, sports, music, art, cinema, and gastronomy.
Sign Up for Casa Latina News!
Let's create change together. Sign up to receive updates on Casa Latina's programs, action alerts, events, and opportunities for involvement.