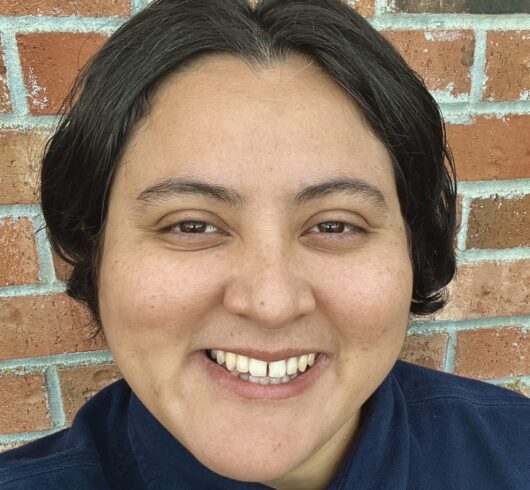 Vania Adasme
Co-ED of Employment
Vania has deep political organizing experience, connecting with BIPOC and Latinx voters. Vania has worked across the country by organizing volunteers and staff to elect progressive candidates to office. To name a few candidates: Hillary Clinton, current Secretary of Transportation Pete Buttigieg, Stacey Abrams, and Lorena González who ran for Mayor here in Seattle. She went to university in NYC and Florida, where she majored in Women and Gender Studies, where her passion for community and peoples rights began.
Vania was born in Santiago, Chile and came to the United States at four years old. Honored to be the daughter of a first generation immigrant mother. Her mother was a housekeeper for 15 years in Florida, and her family was fortunate enough to start their own family business.
Vania enjoys adventures with her wife, dog and cat across the country or just a really great book, movie or TV show.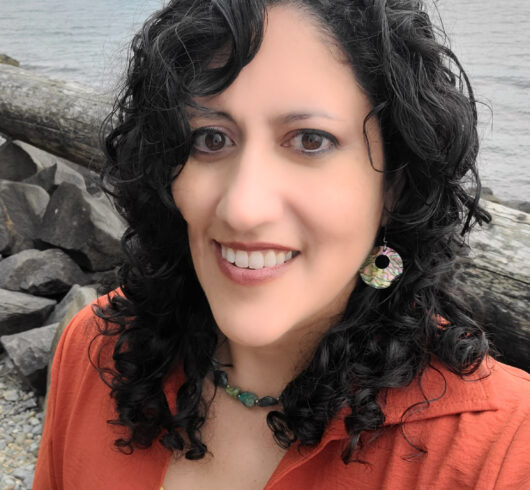 Jessica E. Salvador, PhD
Co-ED of People and Organization
Dr. Jessica Salvador comes with a rich background supporting organizations in education, business, and consulting. Most recently, they led organizational strategy and implementation, human resources, and operations at the Center for Inclusive Entrepreneurship. As a first-generation college graduate with experience navigating various institutional contexts, Jessica is committed to collaborations with diverse communities, connecting with people while supporting learning and development, and promoting organizational effectiveness from a liberatory lens.
Jessica holds a Ph.D. in Educational Leadership and Policy Studies from the University of Washington, a Master in Education from the University of La Verne, and a Bachelor of Science degree in Civil Engineering from the University of California, Berkeley.
Jessica enjoys crafting, cooking plant-based and gluten-free meals, dancing, listening to audiobooks, going for walks, and spending time with family, friends, art and book clubs, and baby dogs.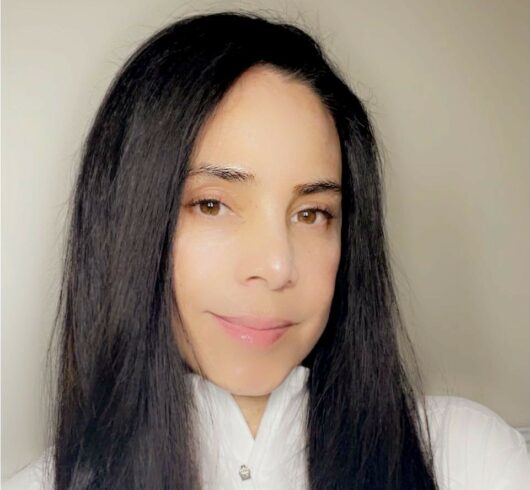 Patricia Arevalo
Workforce Development Associate
Born in Bogota, Colombia, Patricia is a professional in Dermatofunctional physiotherapy and Body Aesthetics at UnigranRio and Senac in Rio de Janeiro (Brazil). In January 2019, she arrived to Seattle with her son to support him in his engineering career at the UW. Without resources but with a great dream, she decided to start a new life.
A single mother she knows the challenges of women and the challenges our community faces to get ahead and this Is what drove her to be part of Casa Latina. She began as a volunteer and active member in Casa Latina in HH and Women Without Borders doing self-esteem and self-care workshops to members.  She worked at Casa Latina as Worker Center Assistant, where she got to work directly with the Latino immigrant community. She is currently part of the Workforce Development team.
Bible studies, fashion, reading and tea culture are some of her passions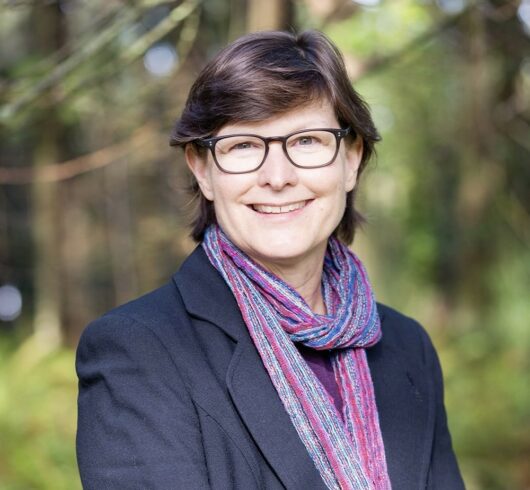 Suzanne Bottelli
Education Coordinator
Originally from New Jersey, Suzanne has lived and worked in Seattle since 1994, dedicating herself to teaching, writing, and human rights. She taught Humanities and Writing for many years at the Northwest School, where she worked with a wide range of English language learners, led numerous trips to El Salvador, coordinated a school-wide Environmental Sustainability program, and advised student led groups dedicated to LGBTQIA+ visibility and race equity. A published poet and teaching artist, Suzanne has worked with the Puget Sound chapter of School of the Americas Watch since 2005 and has engaged in a wide range of action and advocacy for migrant justice. In her free time, Suzanne loves being outside, traveling, reading, and cooking.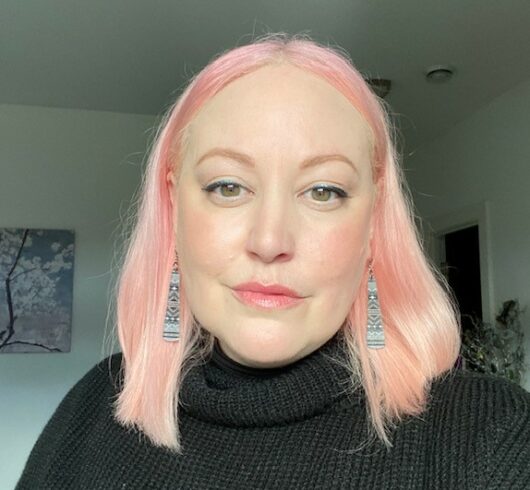 Carrie Siahpush
Interim Director of Development & Communications
Carrie has over 10 years of non-profit leadership experience. Most recently, she served as the Acting Executive Director at Arts Corps, a nationally recognized arts education organization. Prior to that, she led the development and communication strategies for two other organizations. Carrie's experience has been focused on supporting youth and their families, and building healthy, inclusive communities. She has expertise in community-centered fundraising, shared leadership, and strategic planning. As a fundraising professional, she specializes in event production, individual giving, and developing fundraising strategies.
Carrie loves living Columbia City (going on 15 years) with her partner Zach and their dog Beans. She's the proud mom of her son Ethan, a third-year student at CalPoly University. She's also an artist, an auntie, and a traveler.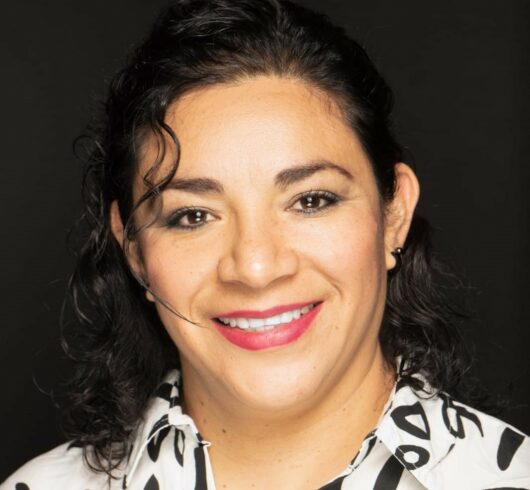 Yuliana Chaparro
Worker Center Coordinator, South King County
Originally from Mexico, Yuliana is trained as a Peer Trainer and Facilitator in Financial Education, Literature and Health by the Puget Sound School District. After collaborating with Casa Latina for more than 5 years in advocating for early  education and being a member of the Casa Latina Workers's Center, she joined Casa Latina as a workers safety trainer.  She's found in Casa Latina her passion for Social Justice. A place where she can share her capacity, experience, aptitudes, and abilities. Casa Latina is a home where she can work hand in hand with her colleagues fighting for the well-being of her community. Yuliana enjoys spending time with her three kids.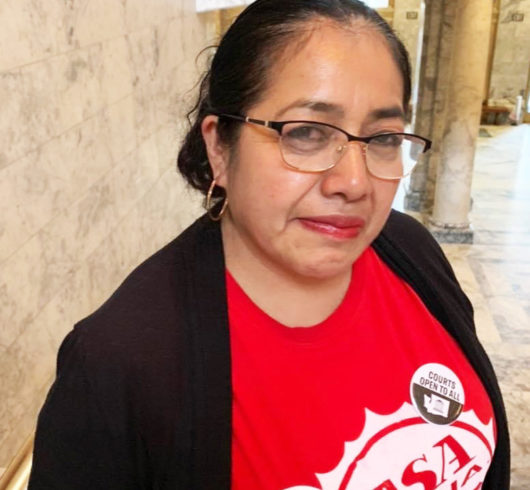 Elvia Cortés
Household Helpers Organizer
Born in the state of Oaxaca, Mexico, Elvia's journey at Casa Latina began through her participation in English classes. She later became a member of Casa Latina to take part in the job dispatch program and the leadership group Mujeres Sin Fronteras. Over time, Elvia became a facilitator and is now the organizer of the Casa Latina Domestic Workers. Her greatest inspiration is to be able to help women  and her community. Elvia likes to focus on companionship and in her free time she enjoys cooking, walking, and sharing time with her family.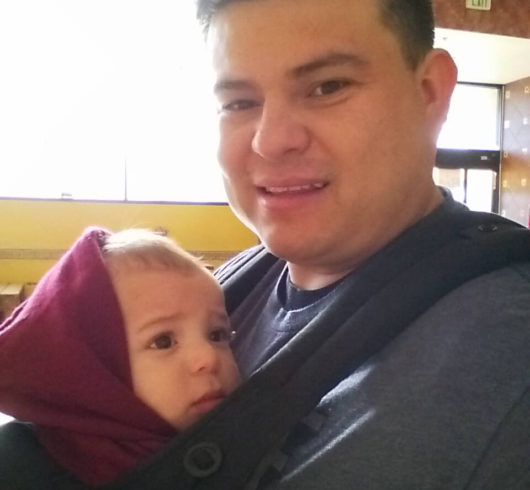 Fred DuBon
Day Worker Center Coordinator
In 2011, Fredi moved to Seattle looking for jobs on the street corners of big-box, home improvement stores before being introduced to Casa Latina. He became a member in 2012 and was hired by a landscaping company where he worked for 3 years until it was sold. Fredi began working for Casa Latina in 2015. He enrolled in a training for Health and Safety in Construction at the University of Washington. With this expertise, Fredi was then able to offer OSHA 10 training at Casa Latina. He has been coordinator of the Day Workers' Center since 2018. In his free time, Fredi enjoys kayaking, hiking, and grilling.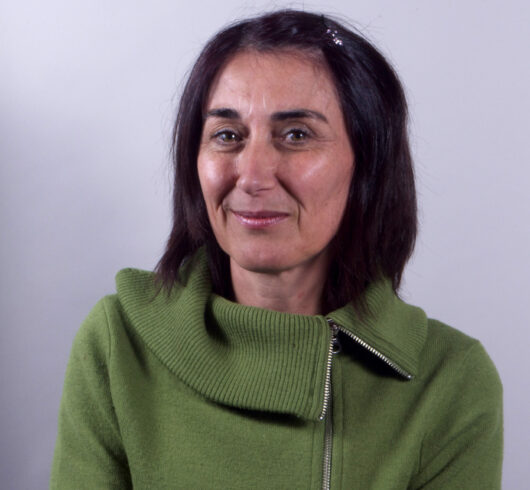 Veronique Facchinelli
Site Director, South King County
Originally from France, Vero holds a MBA degree from SKEMA European Business School. Vero has been an key leader in both local and international campaigns for domestic worker rights. She joined the Casa Latina team in 1999 and today she serves as the Director of Community Programs. In her spare time, Vero enjoys learning about different cultures and traveling, especially to France with her children.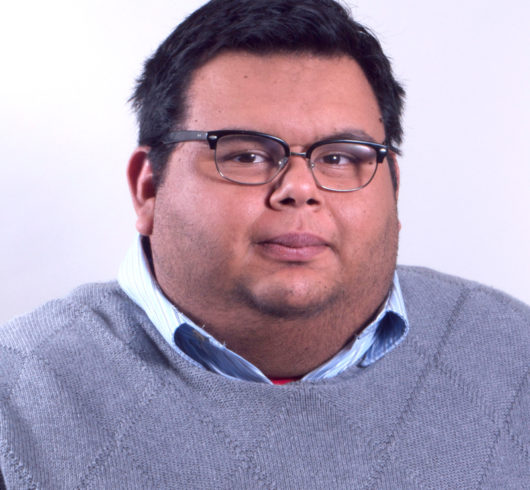 Raul Garcia
Worker Center Specialist
Raul was born in East Los Angeles, and later moved to Eastern Washington. He moved to Seattle when he was accepted to Graduate School at the University of Washington. Raul has a strong commitment to the Latina/o day worker community. He is currently finishing his Ph.D. dissertation on Day Workers at Casa Latina. In his free time, Raul loves to support the Dodgers, Lakers, fish and play the accordion.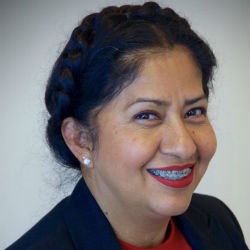 Silvia Gonzalez
Women Without Borders Lead Coordinator
Silvia is an immigrant mother and domestic worker who joined the Casa Latina team five years ago. She played an active role in the campaign to pass the Settle Bill of Rights locally by organizing domestic workers at Casa Latina and is Co-Chair of the Seattle Bill of Rights Bureau of Labor Standards. Silvia also served on the Board of Directors of the National Alliance of Domestic Workers who are currently working on a Bill of Rights for Domestic Workers nationwide. Silvia's leadership and activism roles have enabled her to see the real necessities of her fellow domestic workers; ensuring their voices are heard and together creating change.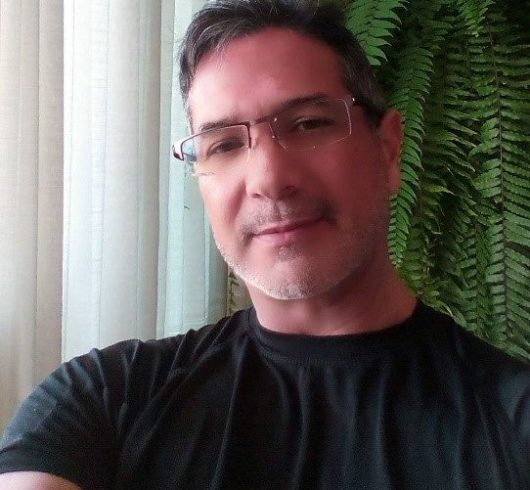 Marco Antonio Martinez
Workforce Development Coordinator
Marco Antonio is Venezuelan. He has lived in Seattle for the past 4 years after fleeing from the political persecution of his country. Dedicated to education, teaching, and university education, he became part of the marginal communities of the city of Caracas for more than 25 years as a community leader for education. He graduated as an Organizational Psychologist and was an adviser in the oil industry for his last 7 years before leaving his country. At Casa Latina he began working as a Day Laborer and today is the Workforce Development Coordinator. In his spare time, Marco Antonio enjoys exercise and body training, in addition to Afro-Caribbean music and dance.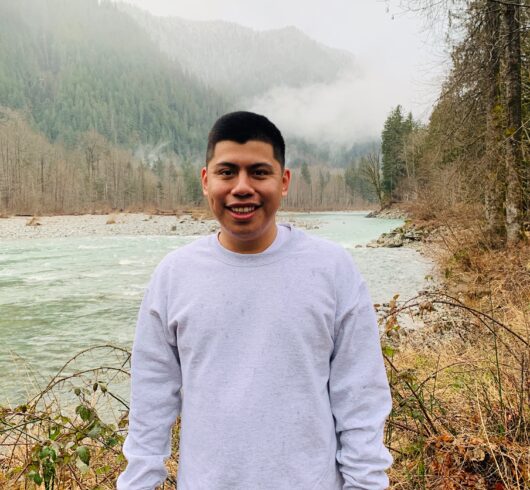 Sergio Mejia
Communications & Digital Campaign Associate
Sergio was born in Ensenada, Baja California, and raised in the greater-Seattle area. He has a passion for technology, design, problem-solving, and looks for ways to merge them with advocacy. Sergio strives to raise awareness to critical problems affecting marginalized communities and finds joy in the ability to explore ideas that will help people solve challenging problems. In his free time, he likes to listen and share music.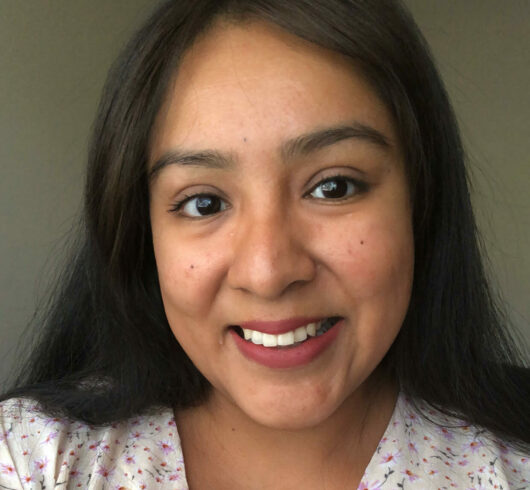 Jackie Munguia
Human Resources Generalist
Jackie is originally from the East Coast and moved to the Pacific Northwest after graduating college. She is a daughter of immigrants; after taking a sabbatical in Mexico and connecting to her roots she was inspired by Casa Latina's mission to advance the power and well-being of Latino immigrants and joined the team this past summer. In her spare time Jackie enjoys discovering new books, arts and crafts and spending time in nature.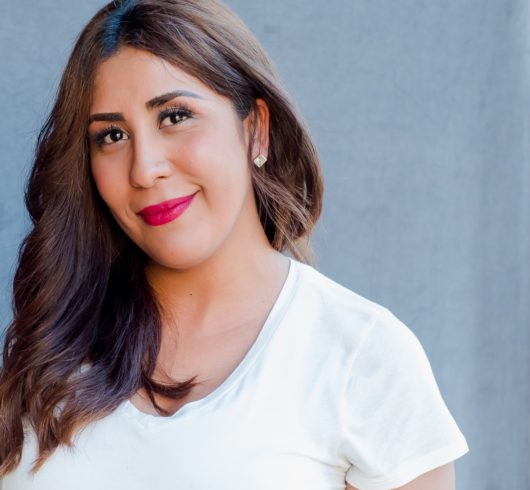 Paola Ochoa
Worker Rights Organizer
Paola was born in the state of Sonora Mexico, she immigrated with her family to the state of Washington in 2007. As an immigrant, Paola faced great challenges upon arriving in this country, she experienced labor abuse and wage theft which motivated her to learn about her rights. She met Casa Latina through the Women Without Borders program where she started as a volunteer, then as a facilitator of the program and promoter of labor rights. She is very happy to be serving her community as an organizer of the Labor Rights Program. In her free time, Paola enjoys dancing, traveling, and being surrounded by nature.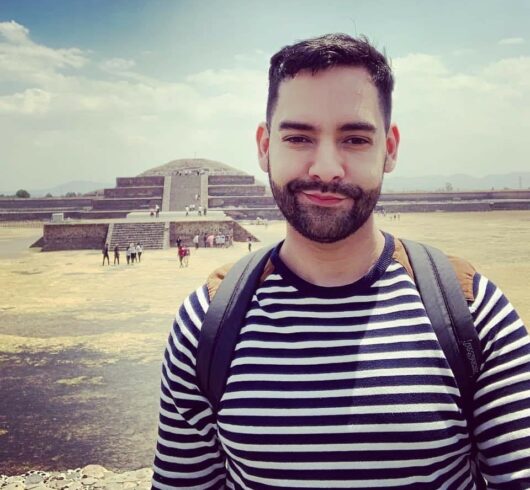 Alan Rivas
Development Operations Specialist
Alan recently moved to Seattle from Davie, Florida and was born and raised in the Bronx, New York. As a descendant from immigrant parents, whom are both from Ecuador, he is passionate about immigration rights and education. Alan has worked with non-profit organizations for more than 5 years, one of which was the American Foundation for Suicide Prevention (AFSP). He hopes to contribute his previous knowledge of development operations to Casa Latina. In his spare time, Alan enjoys knitting, gaming, and discovering local eateries.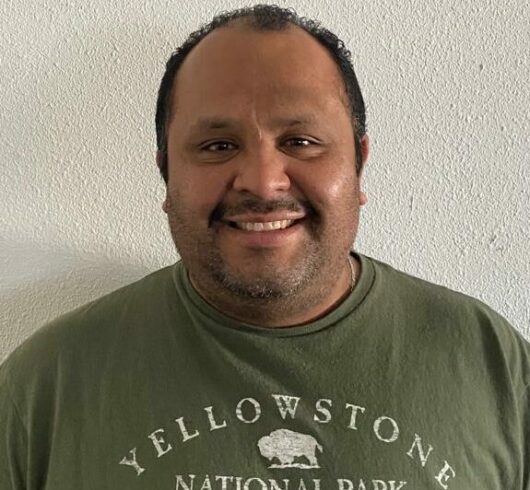 Emilio Manzo Rodríguez
Worker Rights Case Specialist
Emilio Manzo Rodríguez was born and raised in Quesería, Colima, México. He moved to Seattle in 2004, looking for better life opportunities. He attended Highline Community College and Seattle Central College to take ESL classes. He is always working many jobs and volunteering at a couple organizations helping the community. Emilio found Casa Latina through a friend, Joel Aguirre, who inspired and encouraged him to support his community. He was a labor rights promotor for Casa Latina for 4 years and is now a Worker Rights Case Specialists. During his free time he likes to travel and spend time with his family.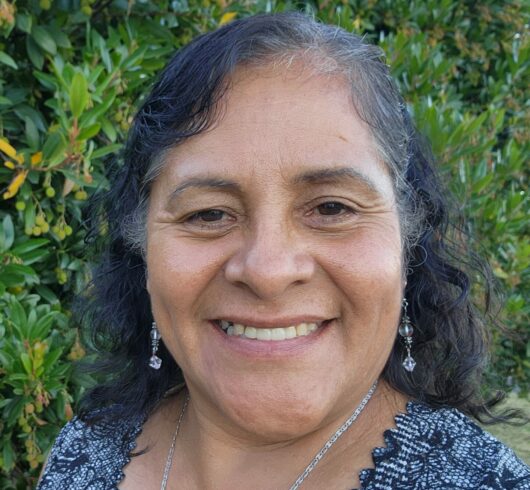 Lilia Salmeron
Worker Center Resource Specialist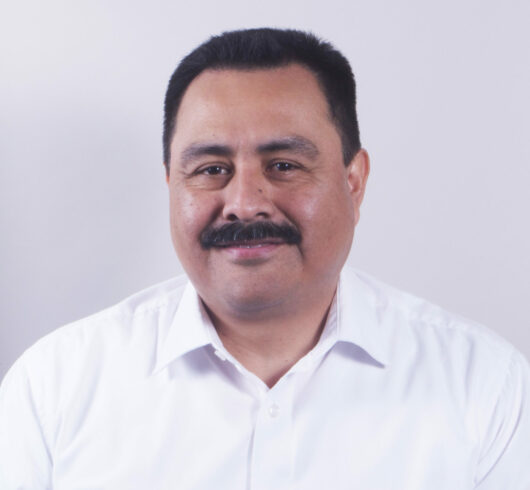 Juan Villegas
Office and Facilities Manager
Juan is originally from Saltillo Coahuila México, he's lived in Seattle, Washington since 2004 with his wife and three children. He is a certified Public Accountant and joined the CASA Latina Team in July of 2007. For Juan, CASA Latina is home, it's a place that continues to provide opportunities to contribute to our community. Through his enthusiastic participation, nurtured by the mission that defines the path we advance on a daily basis, strategically oriented with the vision that observes obstacles and challenges we fully face and resolve as a community. Juan enjoys family adventure with trips and reunions, meeting people and places, reading, sports, music, art, cinema, and gastronomy.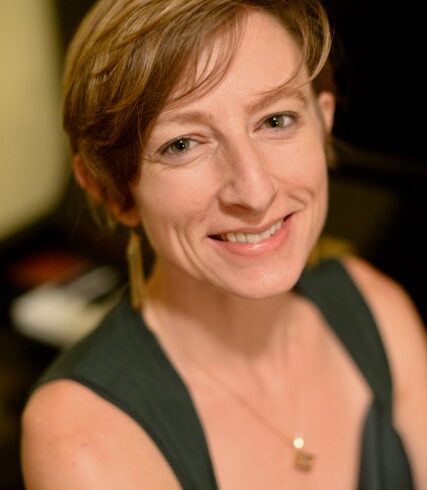 Annastasia Workman
Volunteer Specialist
Annastasia came to Casa Latina as a volunteer herself. Out of a strong desire to be part of a force for good in the universe, she is very proud to be part of an organization that supports and empowers our vibrant Latinx community. Originally from Montana, she has a deep love for all nature and spends as much time outdoors as possible. When not at Casa Latina or kayaking down a river, or stargazing, Annastasia is an accomplished pianist and composer and is very active writing musical scores for film and theater. She often performs at various venues around Seattle.
Sign Up for Casa Latina News!
Let's create change together. Sign up to receive updates on Casa Latina's programs, action alerts, events, and opportunities for involvement.