Early 1990
A new wave of Latino immigrants arrive in Seattle, looking for work in the fishing industry. Very few organizations have Spanish-speaking staff who can help.
1994
A small group begins to organize Latinos at Occidental Park
Recruits volunteer English teachers, and offers vital programs with community input.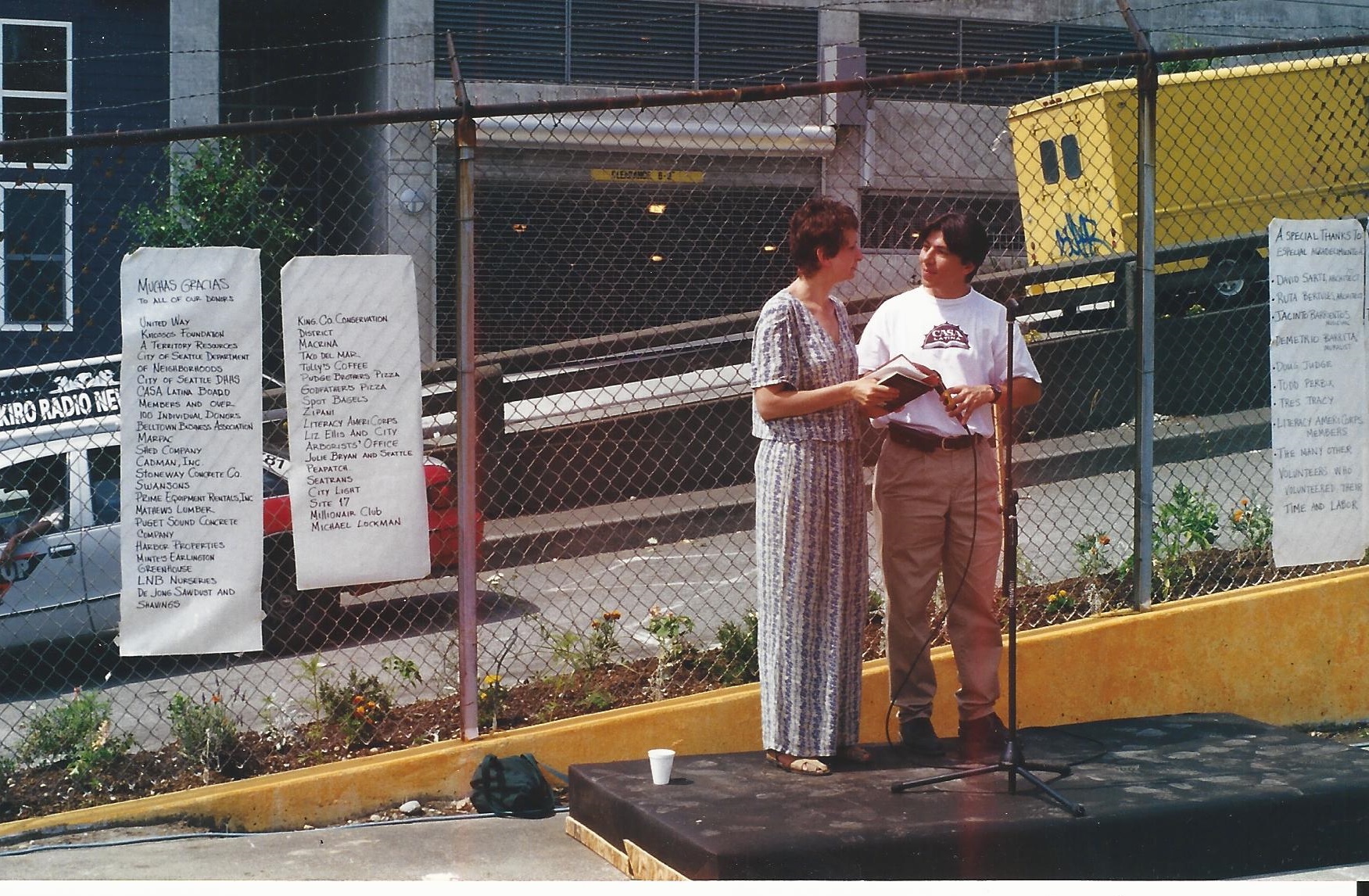 1995
Casa Latina receives its 501(c)3 status.
Hilary Stern becomes our first Executive Director. The first fundraising art auction at Elliott Bay Bookstore raises over $2,000.
1999
The first Casa Latina women's leadership group starts gathering.
Casa Latina Day Worker Center opens for business; workers set the minimum wage at $8 an hour.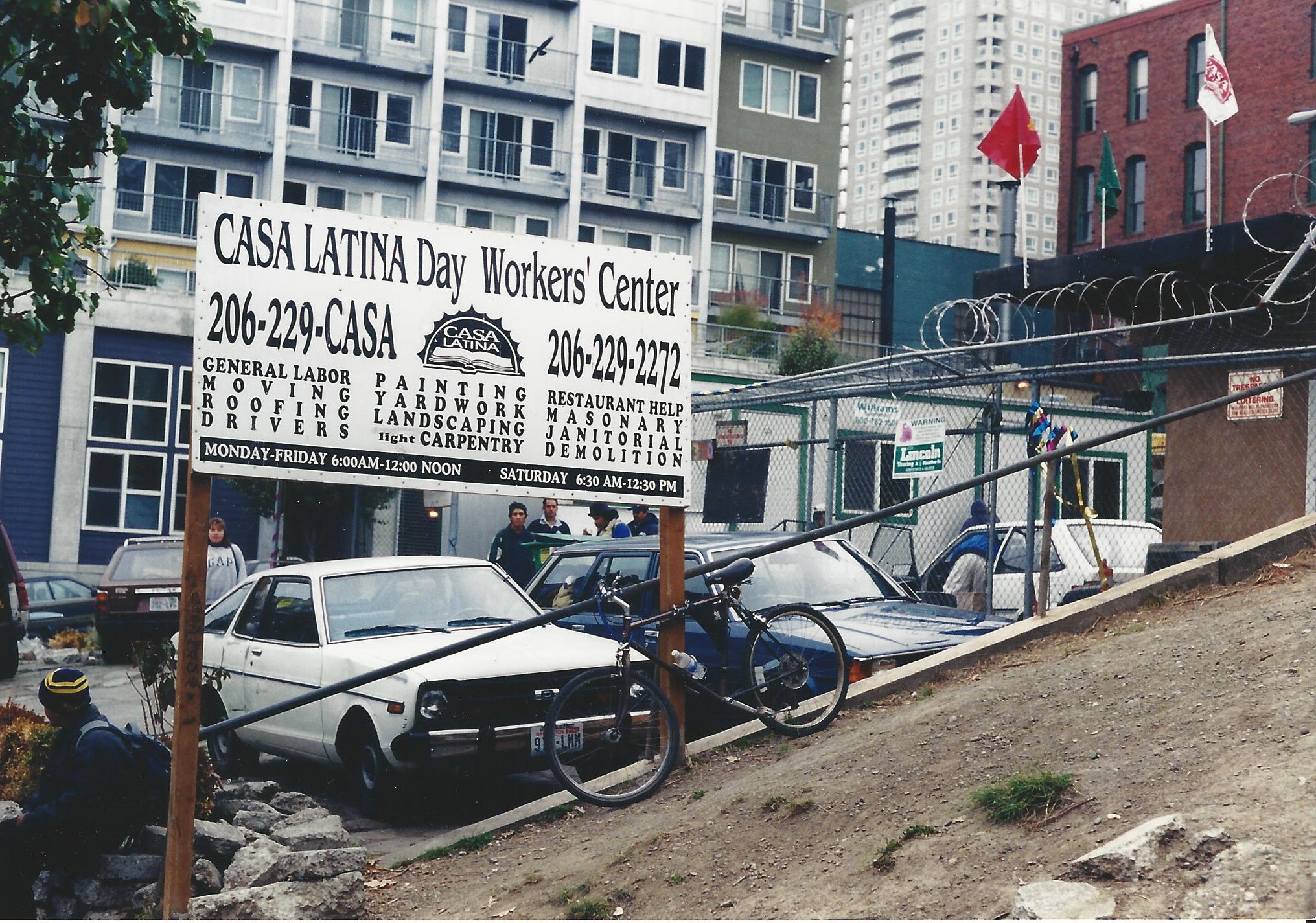 2000
After one year, more than 1,000 laborers are dispatched to 5,900 temporary jobs. More than 200 workers attend English classes.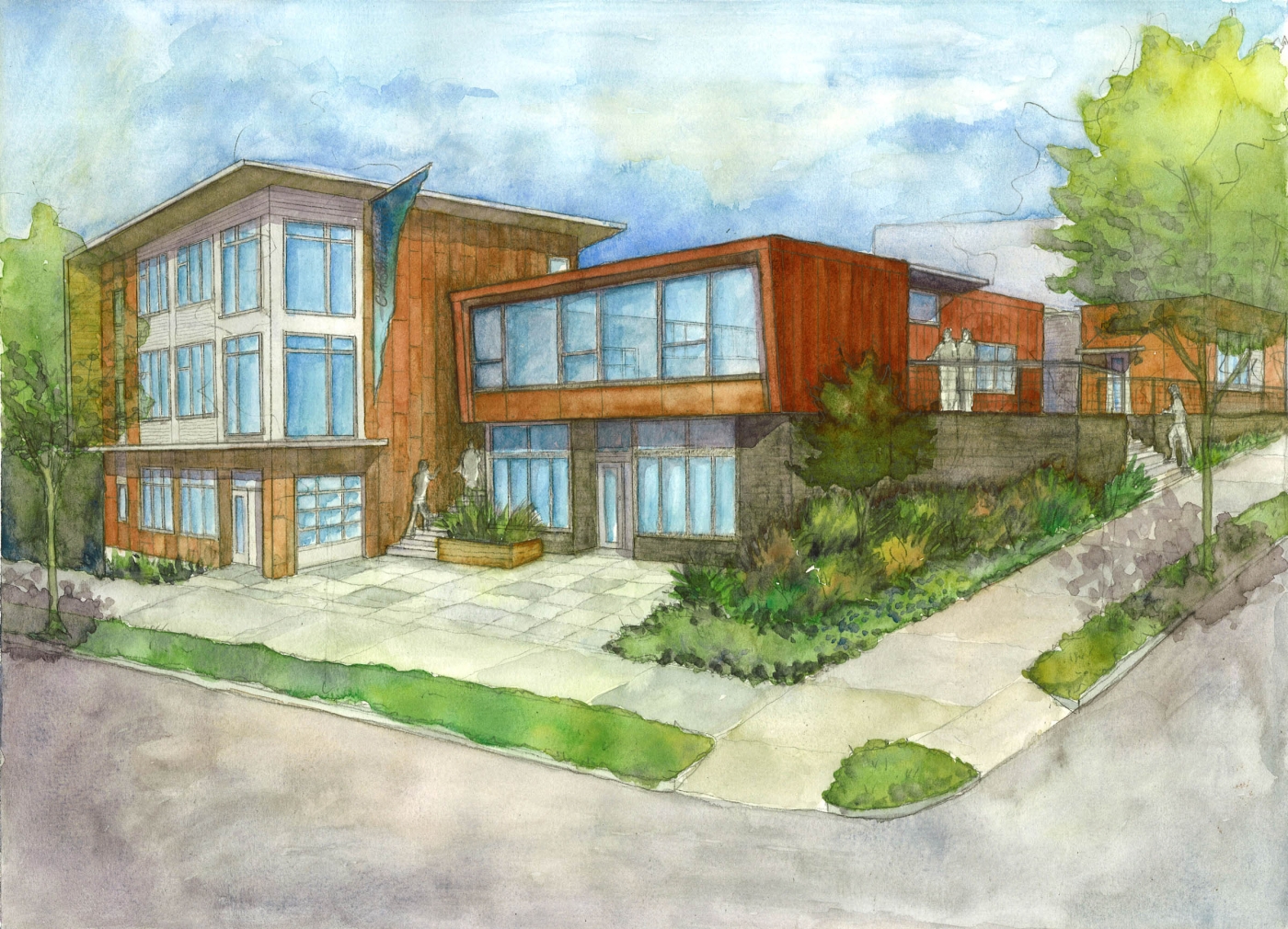 2002
The annual auction raises more than $50,000.
Casa Latina's board, staff and members envision a building to house all of our programs.
2006
May Day
Casa Latina helps organize a May Day march with up to 65,000 attendees.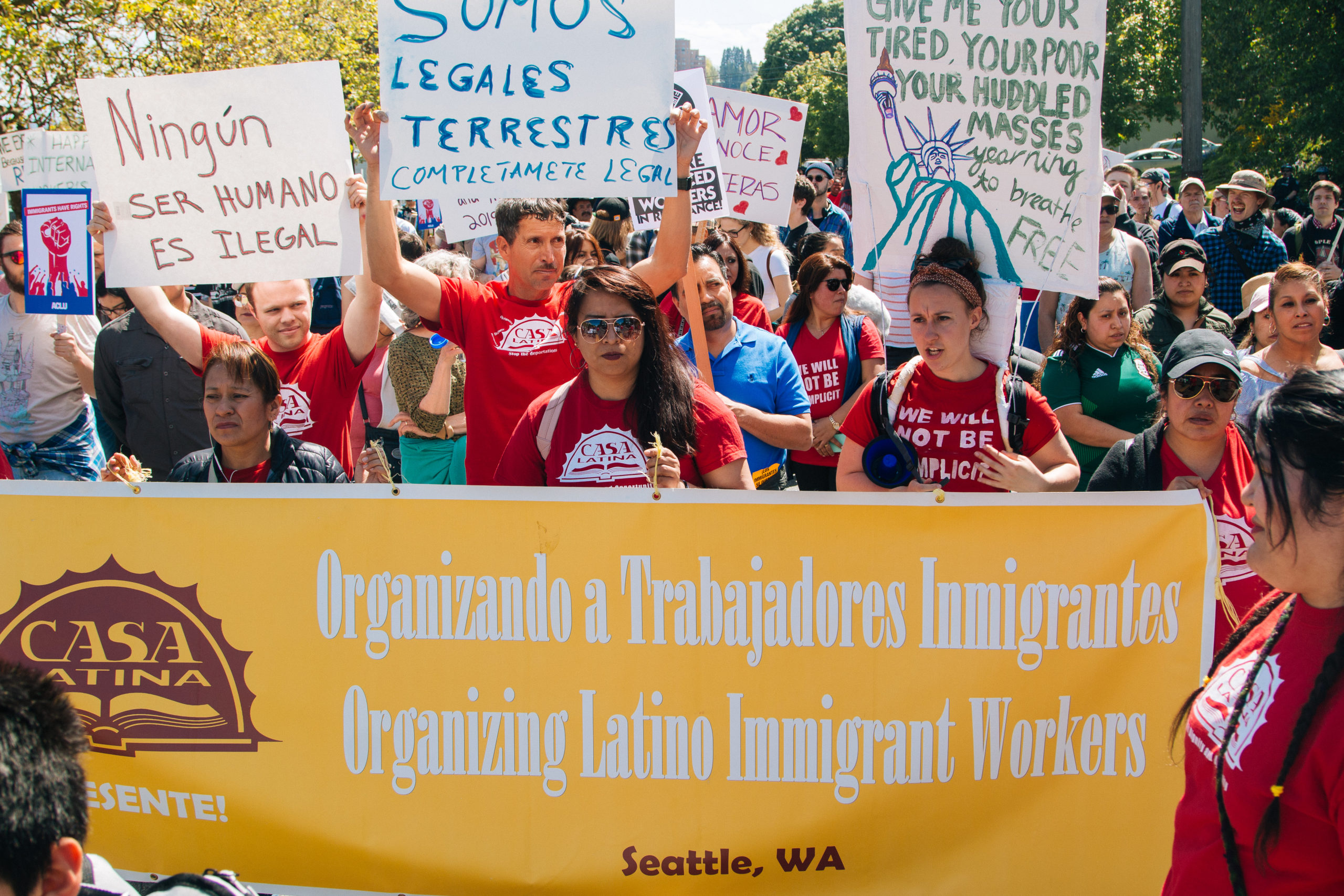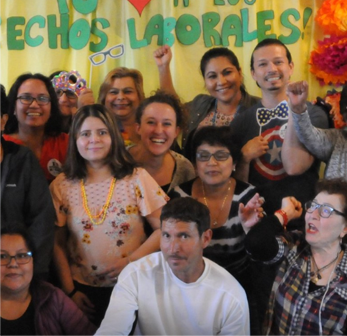 2007
City of Seattle Human Rights Award
Casa Latina receives the City of Seattle Human Rights Award, closes on our new property on 17th and Jackson and kicks off a capital campaign with $1 million in state funding. The Domestic Workers Program and the Workers' Defense Committee are launched.
2009
New Location!
Casa Latina moves to our current location. Social Justice Fund NW honors Hilary Stern with the Jeanette Rankin Award.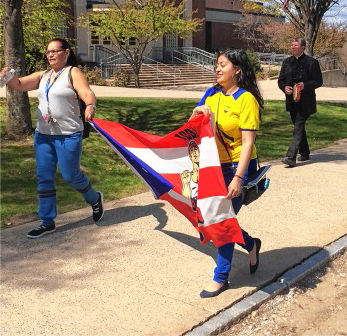 2012
Casa Latina breaks ground on a new campus and opens our doors to our three-building campus in the Central District of Seattle.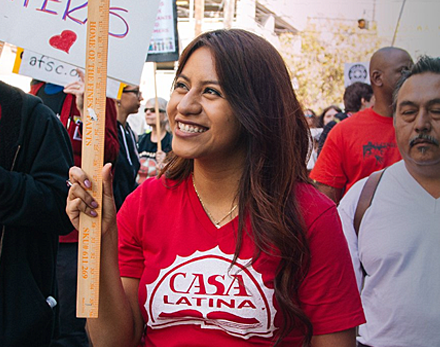 2015
$15 minimum wage
With the support of organized labor and Casa Latina, the Seattle Ordinance for a $15 minimum wage goes into effect.
2016
New Executive Director!
Founding Executive Director Hilary Stern retires and Casa Latina welcomes Marcos Martinez as our 2nd Executive Director.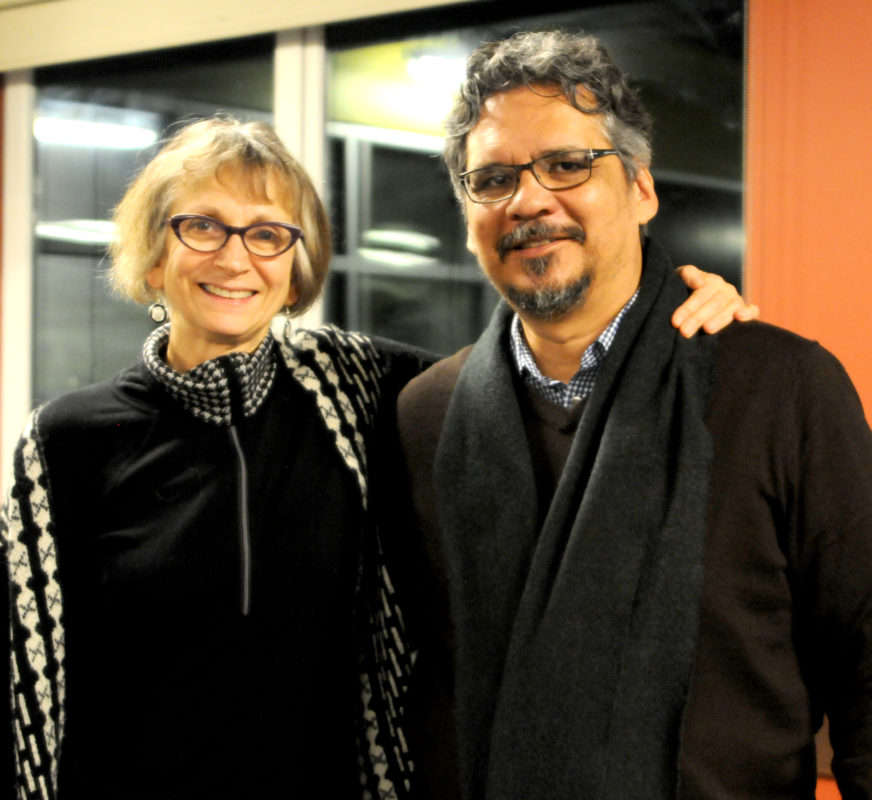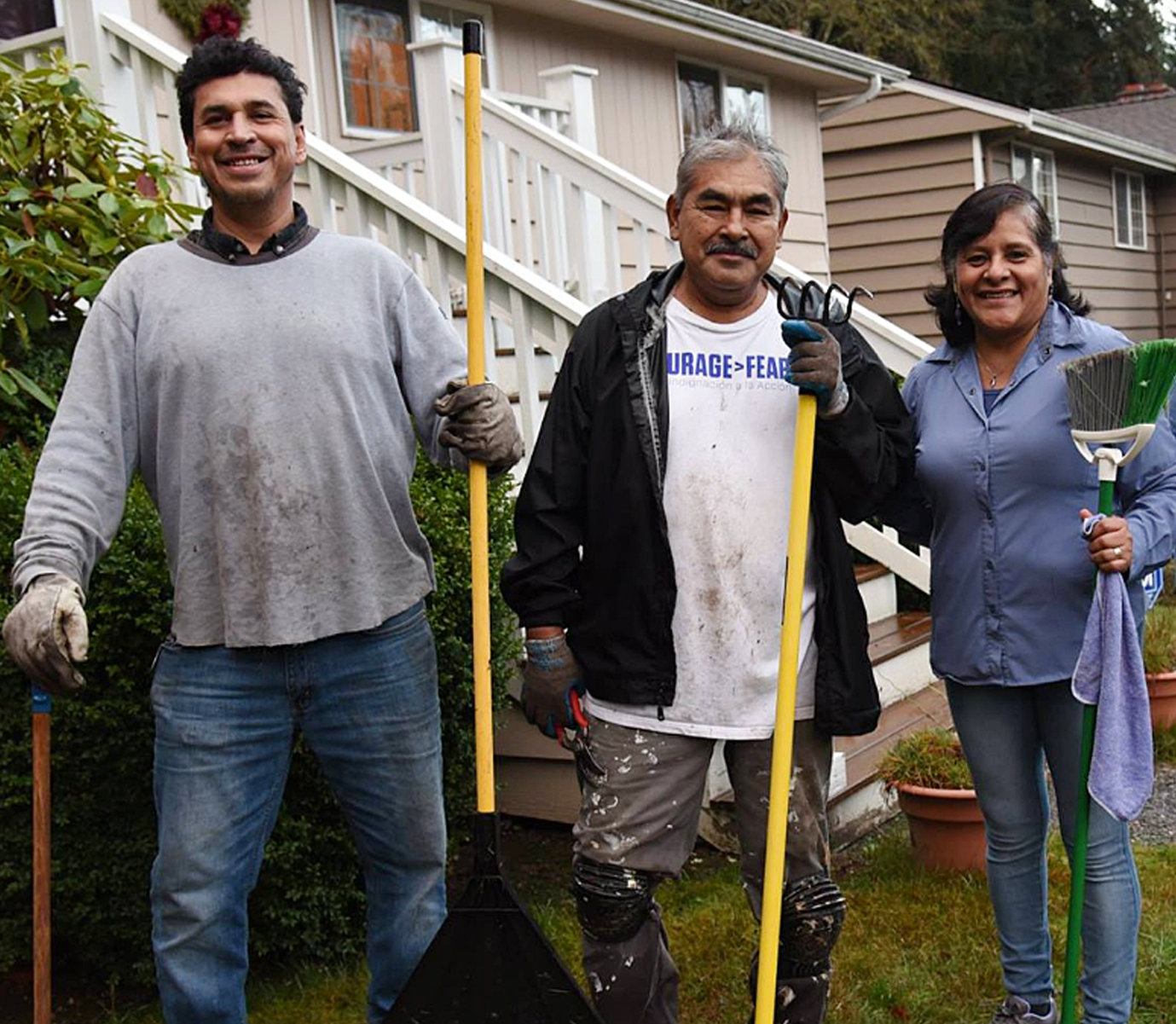 2018
Domestic Workers Bill of Rights
With local partners, Casa Latina leads the fight for a Domestic Workers Bill of Rights. In July 2018, the mayor signed the Seattle Domestic Workers Ordinance.
2019
Worker Defense Committee recovering over $500,000 since the start of the program
The Domestic Bill of Rights was introduced on January 8th at the state level. Two Casa Latina members join the Worker Standard Board. Casa Latina member Silvia Gonzales is voted as co-chair. Six cases were resolved through the Worker Defense Committee, recovering over $500,000 since the start of the program through community organizing and direct actions.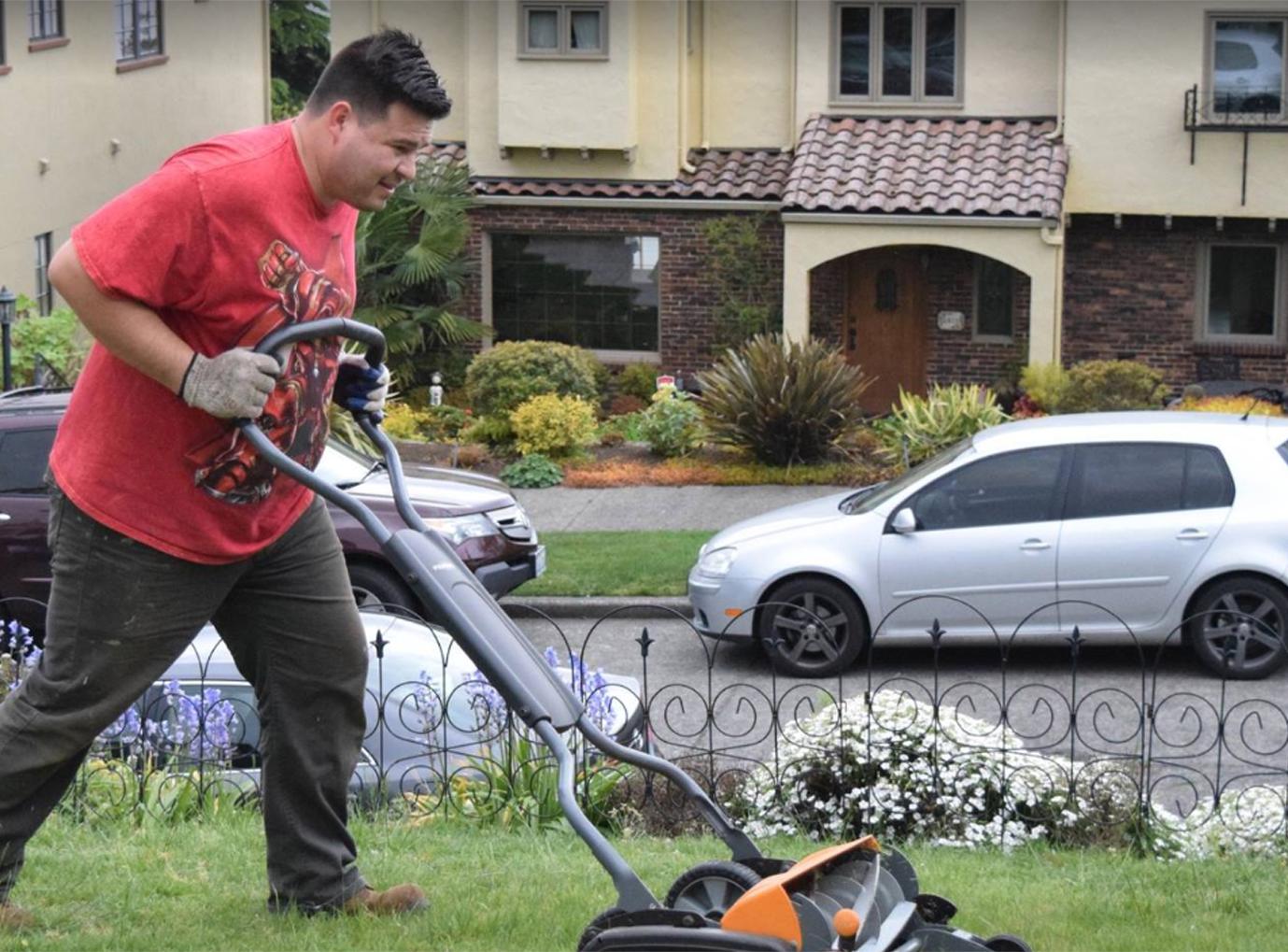 2020
In response to COVID-19, Casa Latina raises over $240,000 to distribute cash assistance to our members. Workers rights and English classes are shifted to online. Casa Latina organizes to help promote city, state, and federal level support for immigrant workers impacted by the pandemic.
Sign Up for Casa Latina News!
Let's create change together. Sign up to receive updates on Casa Latina's programs, action alerts, events, and opportunities for involvement.
---
By submitting this form, you are consenting to receive marketing emails from: Casa Latina. You can revoke your consent to receive emails at any time by using the SafeUnsubscribe® link, found at the bottom of every email.
Emails are serviced by Constant Contact